4 #WordPress themes for writers. #typography #longform #blogging
I've often commented that if I could make a living writing and publishing longform content on my blog, I would. I love the recent crop of WordPress blogging themes which are returning to an emphasis on great longform content. Here are some of my recent favorites: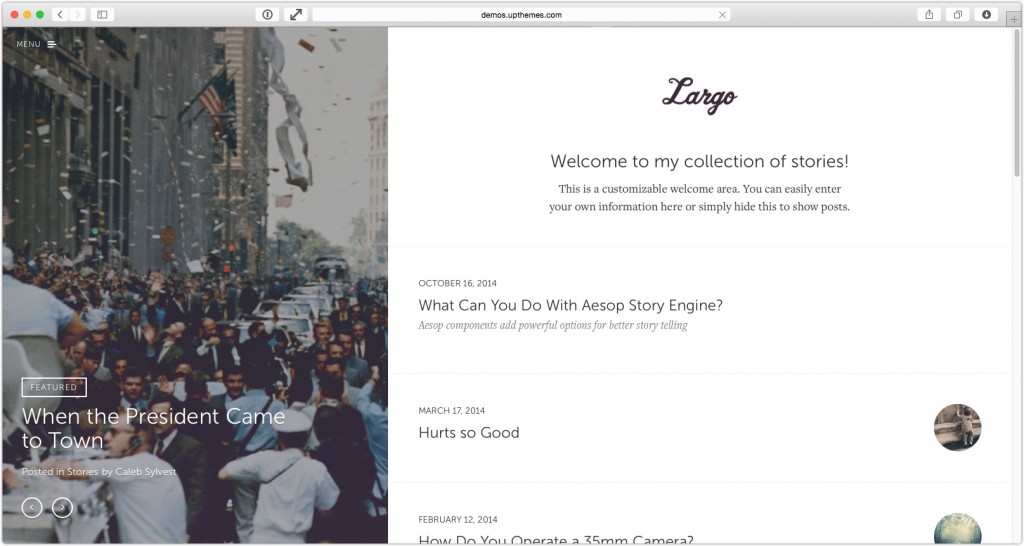 Largo is a wide-format, Medium.com-inspired theme for long-form stories and articles. Craft beautiful, immersive experiences for your readers. ~ UpThemes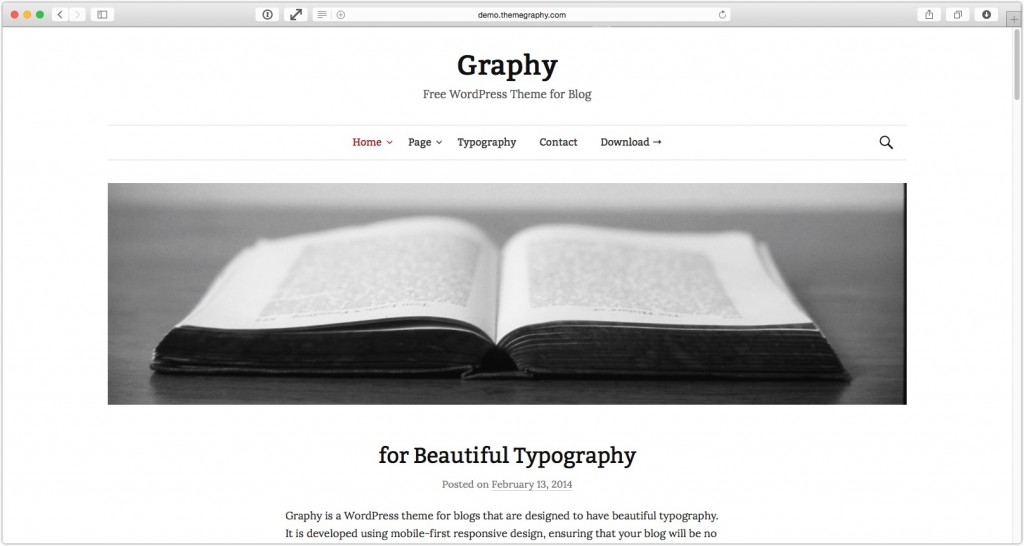 Graphy is a WordPress theme for blogs that are designed to have beautiful typography. It is developed using mobile-first responsive design, ensuring that your blog will be no less beautiful when viewed on a smartphone or tablet. ~ Graphy by Themegraphy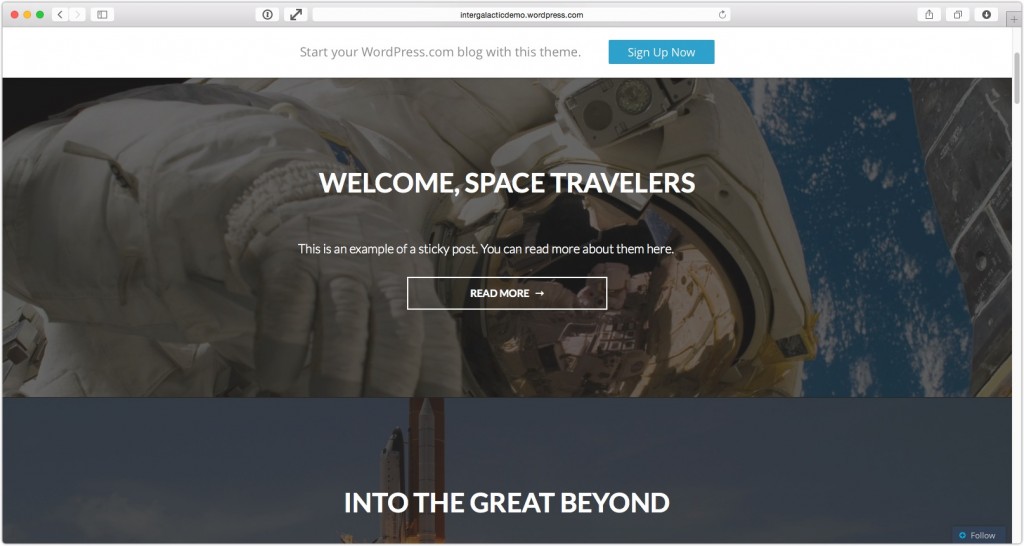 Intergalactic is a stunning specimen for your personal blog. Bold featured images act as the backdrop to your text, giving you a high-contrast, readable theme that's perfect for making your content pop. The one-column layout provides a distraction-free environment for reading, while the slide-out menu keeps your navigation and secondary content readily accessible. ~ Intergalactic by Automattic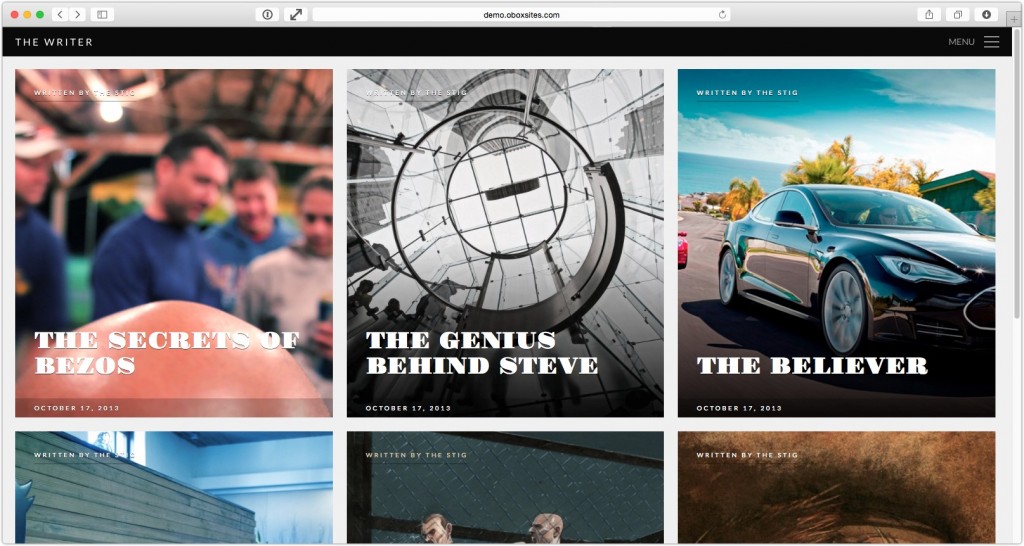 A minimal writing theme, built for aspiring writers, authors and columnists. Nothing else. We have made sure that your long form articles are packaged in an easy to read layout which is customizable and mobile friendly. ~ The Writer by Obox Themes
I happen to be using The Writer over on michaelwender.com. See how it excels with displaying long posts in my piece How I Became a Web Developer.