Recently one of my clients came to me for help. She had accidentally deleted Elementor's "Default Kit" template. I'd never actually heard of Elementor's "Default Kit", but in the Elementor Docs, I learned that this template is where Elementor stores all its Theme Styles.
If you delete the Default Kit, Elementor will automatically create a new one, but that process will remove all the settings stored in your Theme Styles. In other words, "only delete this template if your goal is to completely reset your Theme Styles". That wasn't what my client wanted to do, so she called me in to fix the situation.

Step 1: Restore the Default Kit you deleted
My client's first step was to restore the Default Kit she had deleted. However, after the restore, Elementor was still pulling its Theme Settings from the new Default Kit: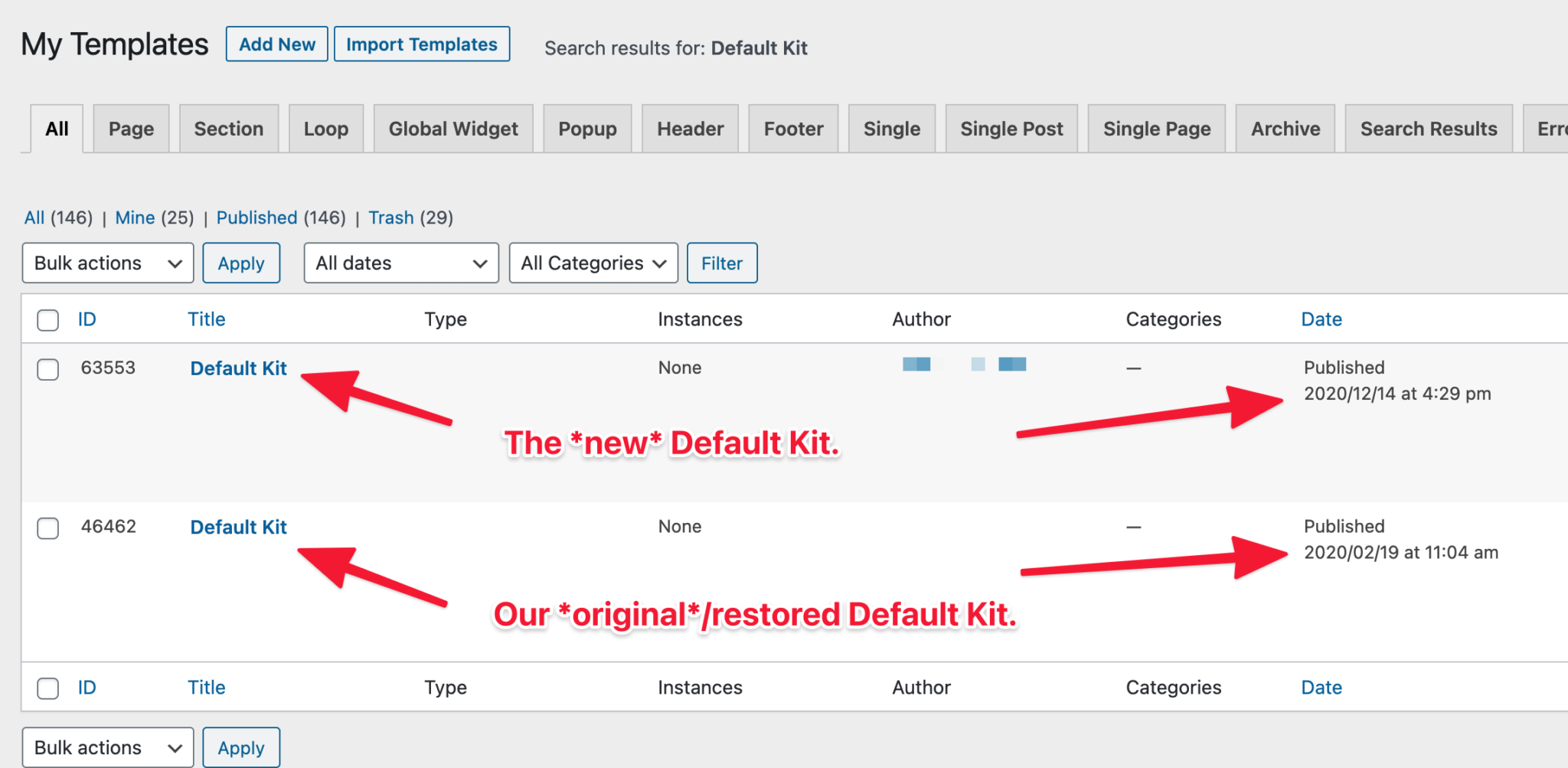 Step 2: Update the "elementor_active_kit" option
Once we'd restored the original Default Kit, we could tell Elementor was still referencing the new Default Kit that it created when my client deleted the original Default Kit. I surmised this had to be a setting stored in the WordPress Options Table. So I pulled up /wp-admin/options.php to list all of the site's options. Then I searched for options containing "elementor" and I found what looked like the key setting:

The setting which maps the Default Kit post to Elementor's Theme Styles is "elementor_active_kit" (we could tell because its value matched the Post ID of the new Default Kit). So, to revert "elementor_active_kit" back to the old Default Kit, I used the WP CLI:
$ wp option update elementor_active_kit POST_ID_OF_THE_OLD_KIT
Once I issued the above command, the Theme Styles were restored.
NOTE: It is possible to use /wp-admin/options.php to update options; however, I opted for the WP CLI to make sure I was only affecting one option.
---
Update 03/25/2021 – A commenter below needed help updating the "elementor_active_kit" value. They mentioned they didn't follow what I was talking about when I referenced the WP CLI command above. So, I made a Loom to show how to do this via the GUI in the WP-Admin: