You've got a ton of ideas for some great blog posts, and you don't want your site's theme getting in the way of all your great content? Check out these minimal WordPress themes:

Unicode features a beautiful minimalstic profile, super-simple interface, and high-performance code.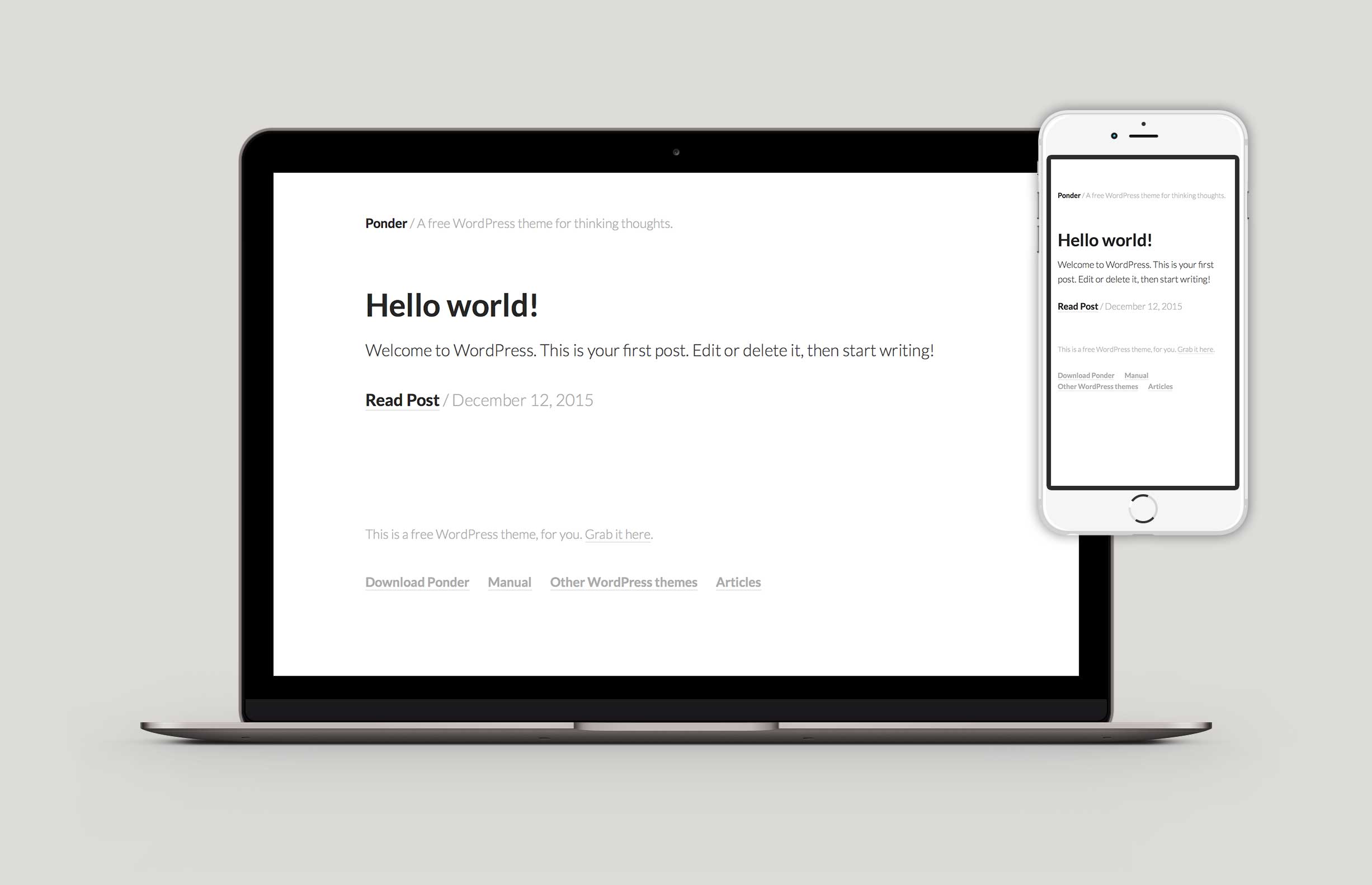 When you're thinking thoughts you really just need to be alone with them. So there's no superfluous bits and bobs to get in your way with this theme. – Paul Jarvis
"The no-features, simple WordPress theme" – NADA.