Today I happened to be browsing through the WordPress Theme directory, and I came across three themes I just had to share: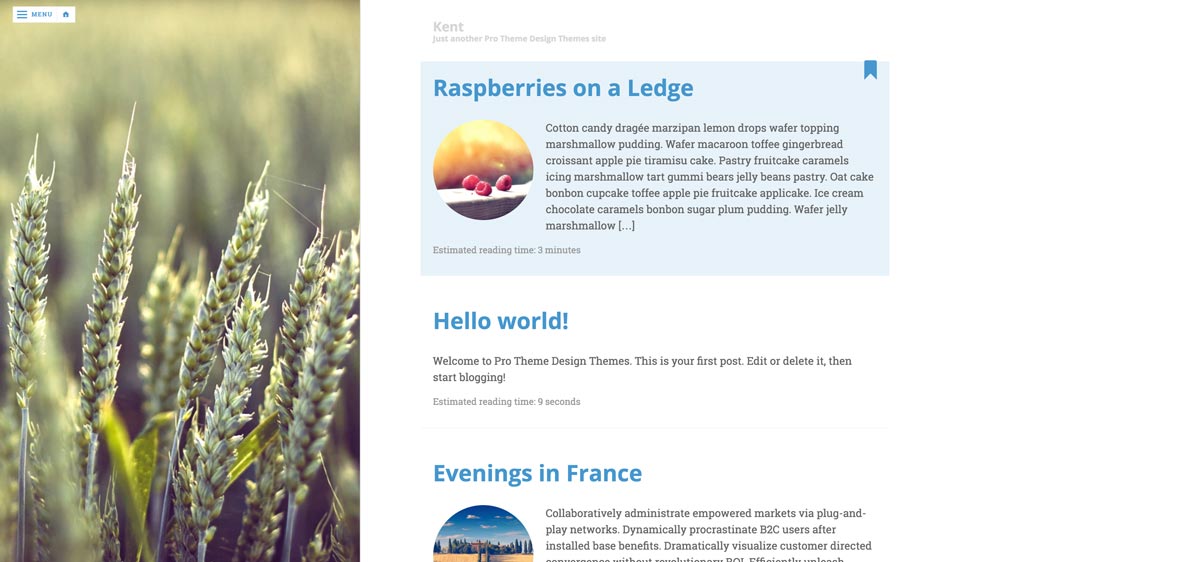 Kent is reminiscent of the early days of Medium. It features a clean layout, nice typography, and an overall design that makes me want to crank out a couple of new posts.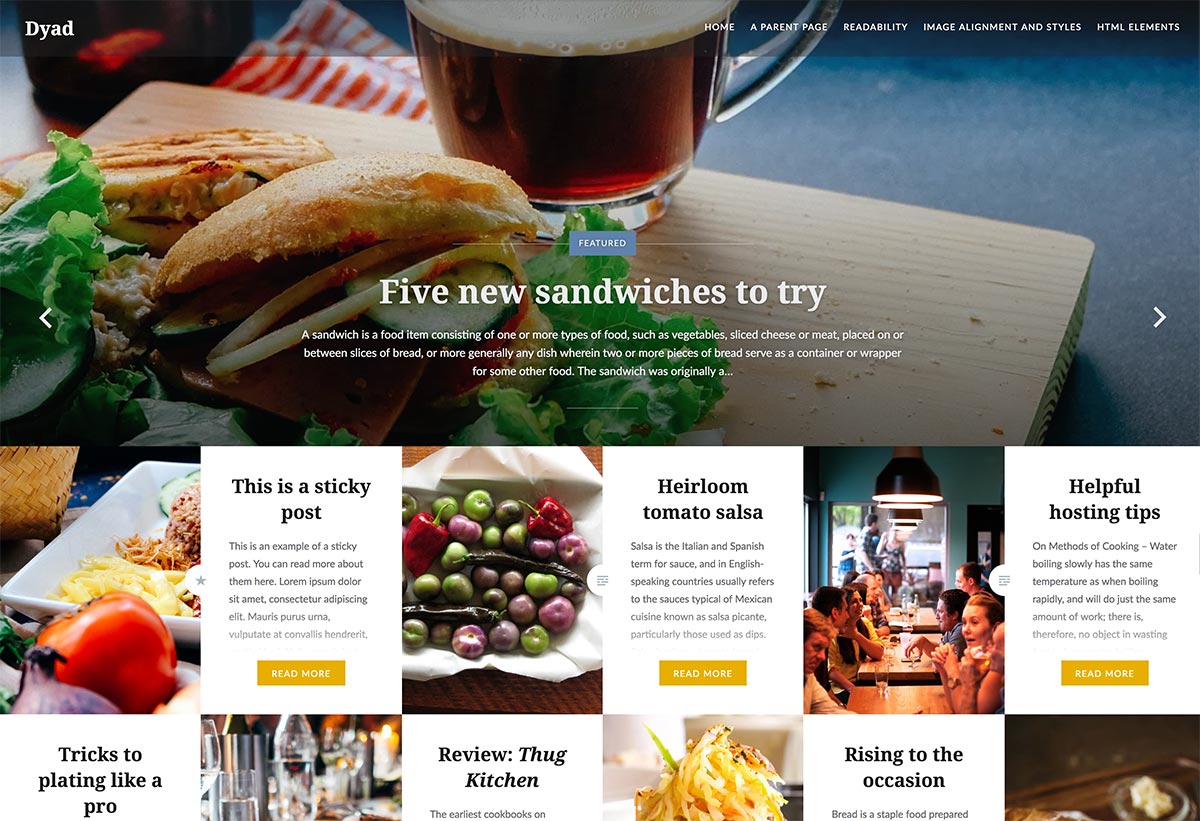 Dyad's excellent pairing of images and content makes the foodie in me want to start a new food blog. If you have words and pictures to go with them, it provides a great pairing.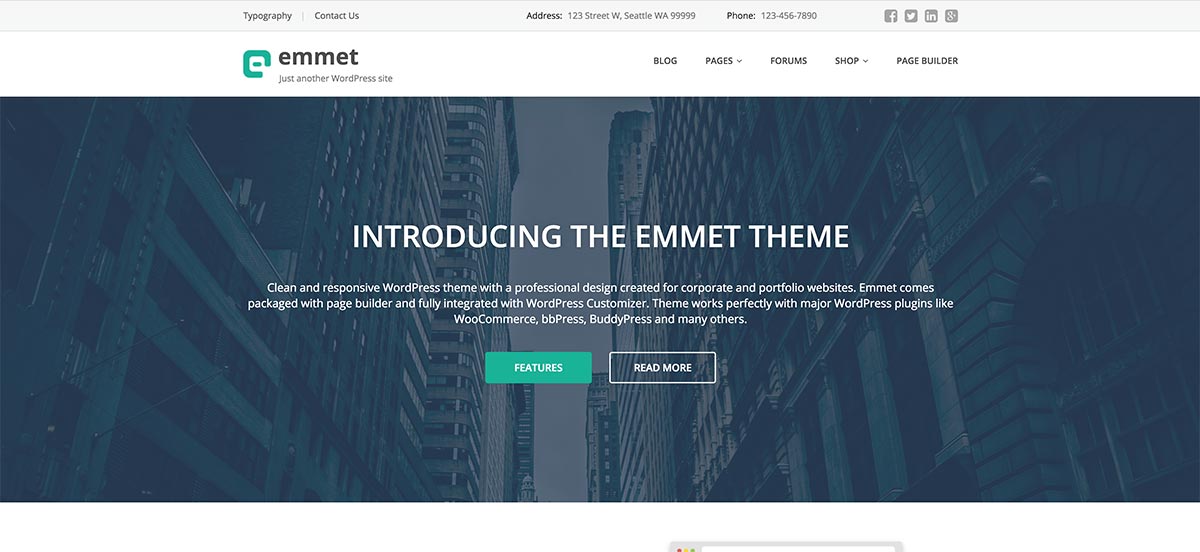 Emmet is a clean business oriented theme. Check out the preview provided by MotoPress. I love how this theme has a lot of design patterns and visual features without seeming cluttered. It's big and bold with just the right amount of whitespace.