Last week we went to Hilton Head Island for Fall Break. Despite our girls just having Thursday and Friday off from school, we went for the whole week. Our school makes that easier since it's a home-school co-op where my wife is always teaching them at home for two days a week anyway. This was true even before COVID, and it works out doubly well now.
After making the necessary arrangements, we headed out Saturday a week ago. We'd never taken a fall beach trip, so we packed for both warm and cool weather. Turns out we were blessed with the perfect week. We had lows in the sixties and highs in the upper seventies, low eighties. It really messed with my head. "Are we here in June?" I kept thinking.
In the meantime, I'd been searching for a nice Hilton Head Island desktop background. I was looking for something that would work well with my dual monitor setup. Something like what the folks at Twelve South like to do. Not finding anything I liked, I ended up making my own from a pano I shot with my iPhone before we walked onto the beach for the first time. I was pleased with the result: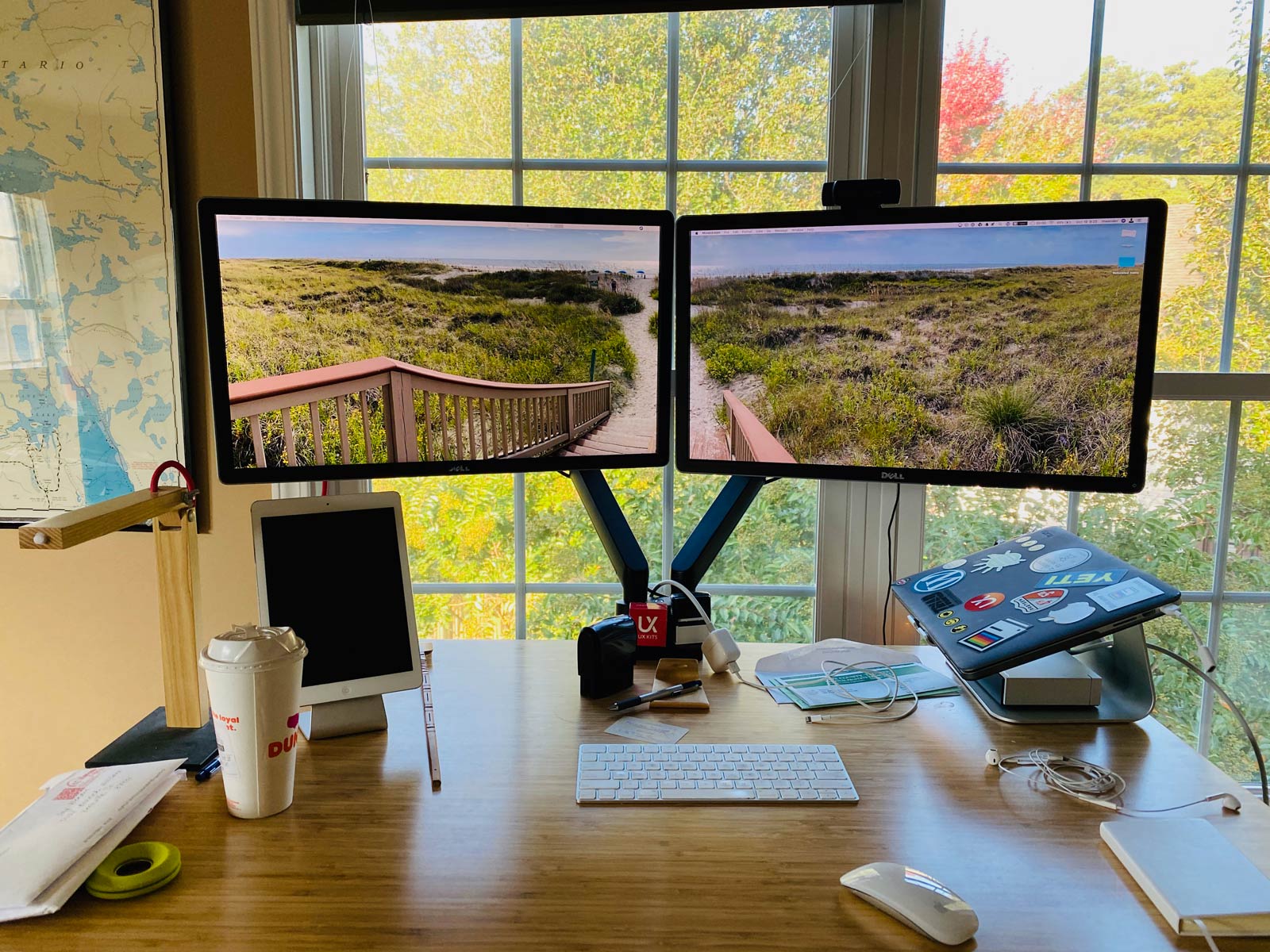 If you'd like to use the same wallpaper on your desktop, here are the files. Be sure to leave a comment below. Cheers!