Here are three great themes available from WordPress.com. The first two work well for "curated content" style blogs, like this one. The last is great for featuring your writing. Don't be surprised if you see one of my sites using one of these sometime soon.
Originally designed by Anders Norén, Rowling's clean look and versatility make it a great fit for a wide variety of sites, from online magazines to personal blogs. Its responsive layout is optimized for all devices and great typography keeps your text legible and stylish. It comes with custom accent colors and logo support, so you can tweak the design to your liking. It also has two header menu locations and a social menu, and supports the Gallery Post Format.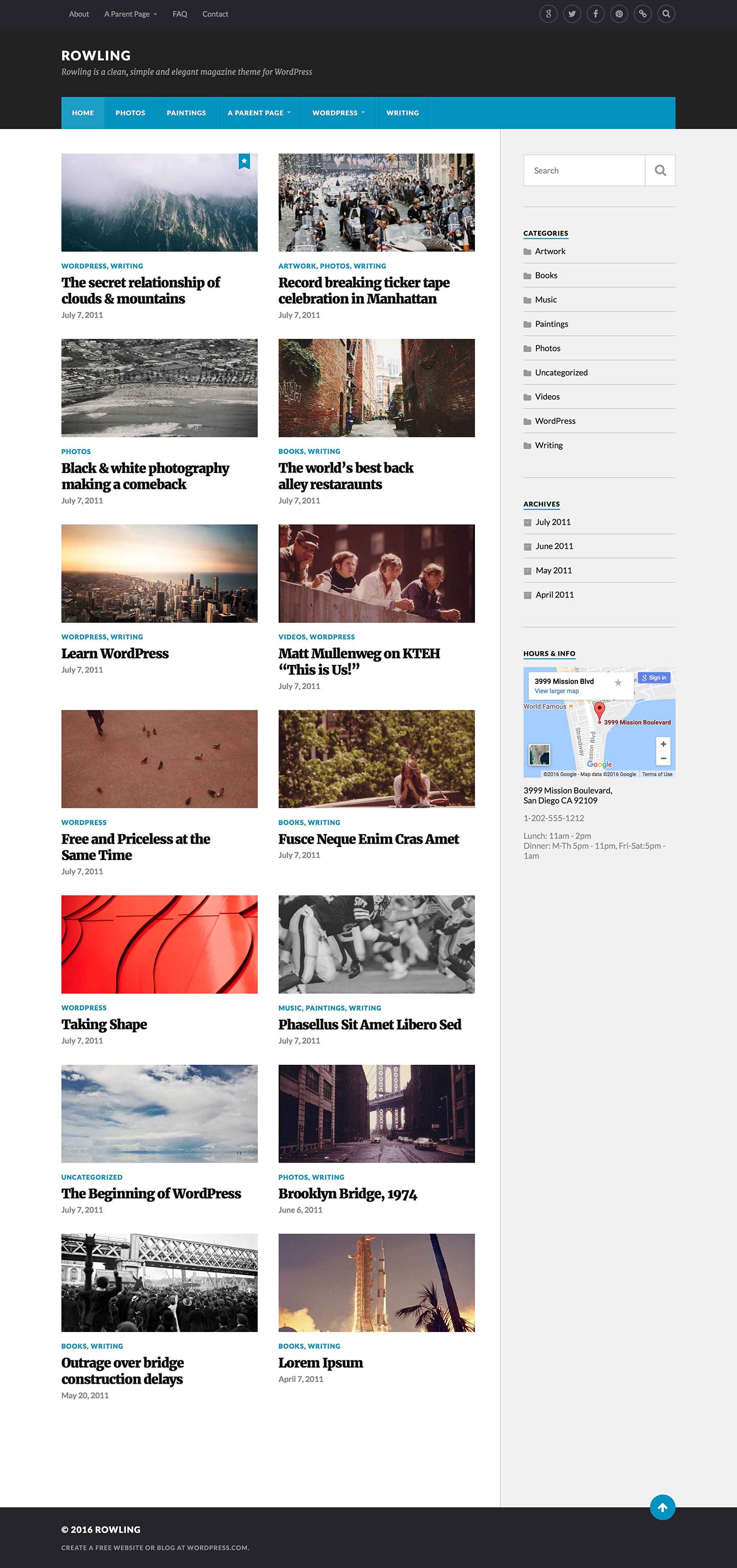 Baskerville 2 is a crisp, responsive theme that displays your writing, photos, and videos in a dynamic grid layout.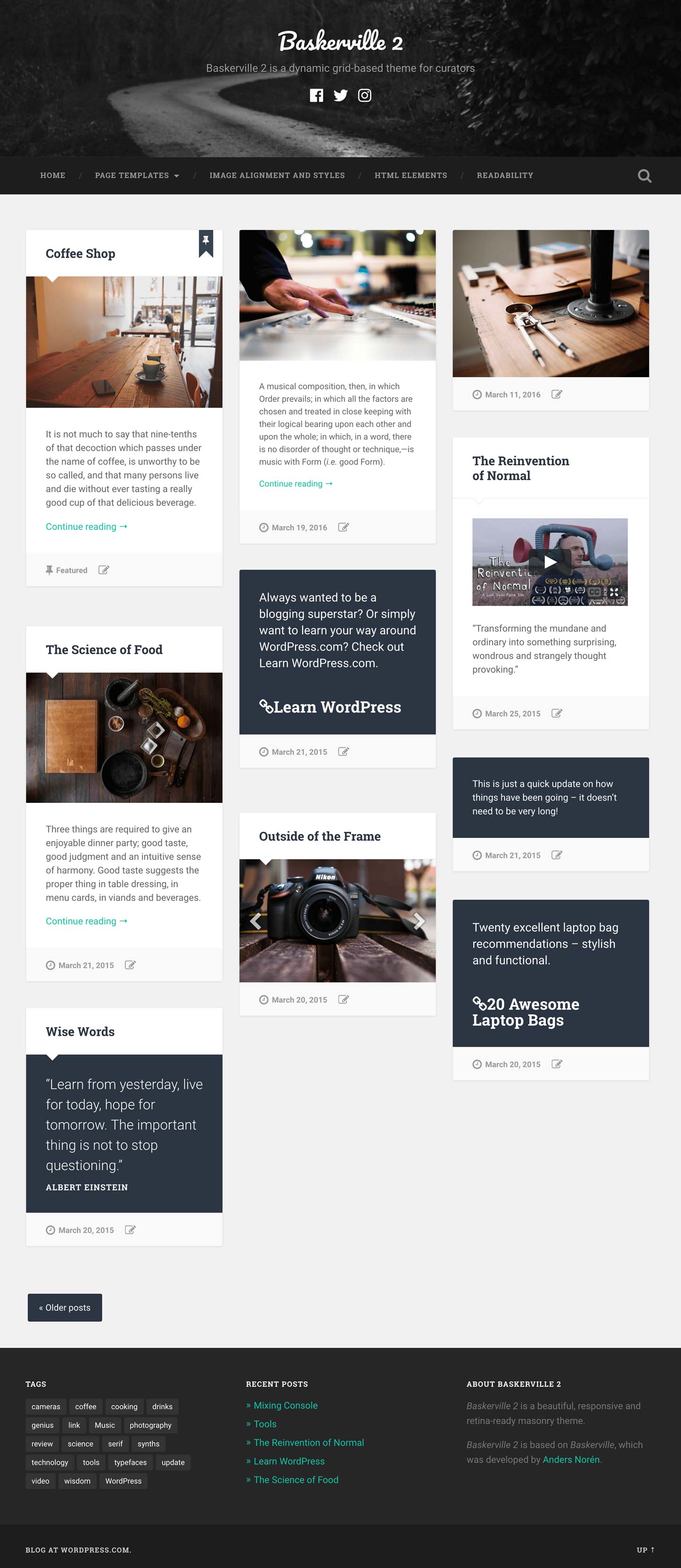 Independent Publisher is a clean and polished theme with a light color scheme, bold typography, and full-width images. It's designed to enhance your content and provide an immersive experience for your readers. With a special focus on readability, the content looks crisp and easy on the eyes. Independent Publisher is responsive, adjusting its layout to accommodate various devices and screen sizes.